A Message from CEO Terry Rich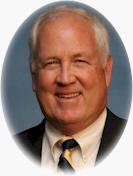 A lot of things came together to make fiscal year 2013 truly exceptional for the Iowa lottery, and allowing us to fulfill winners' dreams and raise record proceeds to make a difference in Iowans' lives.
Eye-popping Powerball jackpots that twice topped $500 million and exceeded $300 million two other times gave a huge boost to the lottery's bottom line. Strong sales of scratch tickets - the first product we introduced back in 1985 - also helped lead the way.
Here are some milestones we're proud of:
A fourth straight year of higher sales pushed Iowa Lottery proceeds to state causes to their highest total in our 28-year history; $84.9 million (an increase of 7.8 percent over FY 2012);
Players reaped rewards from our success as well - they collected $200.8 million in prizes (the first time the lottery awarded more than $200 million in prizes in its history!);
Sales of our games to benefit the Iowa Veterans Trust Fund raised $2.1 million to benefit Iowa veterans and the families; and
Local retailers across the state earned a record $22.1 million in total commissions for selling lottery products.
And when it come to big Powerball prizes, there were a lot of Iowa winners over the past year! In September 2012, Brian and Mary Lohse of Bondurant claimed Iowa's eight Powerball jackpot when they took home a $202.1 million prize. Five other Iowa Lottery players collected prizes of $1 million or more playing Powerball in the past year. Plus, there were scores of other winners in all of our games.
Our first "Game Book" product debuted in January to rave reviews and players bought it out in four months, helping to drive our scratch-ticket sales for the year more than 7 percent higher than our total in FY 2012.
Another significant financial development was that the lottery was able to pay off its bonds six years early. When we bought our ticket-vending machines and headquarters building in 2004, the lottery issued $8.8 million in revenue bonds with a maturity date of June 2019. But we were able to pay off the remaining principal and interest of a little more than $1 million on June 5.
Time and again this past year, an incredible set of circumstances combined to produce extraordinary results. And while we know that not every year will be as lucky, we do anticipate that our upward trend will continue. In the long run, we know it's vital that we run our operation based on best business practices and protect our integrity in everything we do.
Our job is to take care of the behind-the-scenes work so our players can just have fun and dream a little.
Return to top↑