A Message from CEO Terry Rich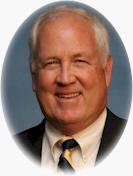 In a word, this past year was rewarding - very rewarding. Many different Iowa entities saw benefits from the Iowa Lottery's record-setting success in fiscal year 2012:
All Iowans benefited from the $88.6 million in total returns to the state, which includes $78.7 million in proceeds and $9.9 million in withholding from prizes;
Iowa Lottery players received $182.4 million in prizes;
Iowa veterans and their families were helped by the $2.7 million raised by the lottery for the Iowa Veteran's Trust Fund; and
local retailers received $20.1 million in commissions for selling lottery products.
Overall it was one of the most successful years in the lottery's history and we're proud to say Iowans benefited.
While we've consistently set records for sales and profits in recent years, there were some other unusual occurrences that set FY 2012 apart from all the rest. Lottery jackpots were in the news a lot - from a strange Hot Lotto® jackpot situation here in Iowa to the world-record $656 million Mega Millions® jackpot and a $241 million Powerball® jackpot claimed in Cedar Rapids. At the same time, players entered our promotions in record numbers and claimed a total of 12 prizes of at least $1 million.
The past year's events allowed us to showcase one of the cornerstones of our operations: integrity. A multi-million-dollar Hot Lotto jackpot ultimately went unclaimed when a blind trust with ties to the country of Belize relinquished its claim to the money in January. People count on us to provide security and integrity in our games, and we're proud we clearly put those areas first through that process.
In fact, the extra money from that unclaimed Hot Lotto jackpot and an unclaimed Powerball jackpot won in Georgia will allow us to give back around $2 million to Iowa Lottery players this summer in a "Mystery Millionaire" promotion.
FY 2012 has gone into the books as a jackpot year for the Iowa Lottery and all our state's citizens, since it is the programs that benefit us all that ultimately are supported by lottery proceeds. We look forward to many more rewarding years to come.
Return to top↑