Former Iowa Lottery CEO Dr. Ed Stanek Receives Lifetime Achievement Award
Stanek Honored By World Lottery Association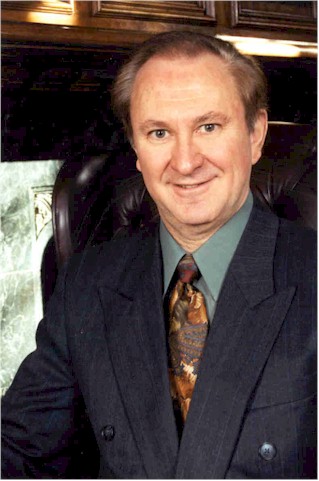 To download image, right click on image, then navigate to 'Save Picture As' to save this file to your computer.
DES MOINES, Iowa - Former Iowa Lottery CEO Dr. Ed Stanek has received the highest honor given by the World Lottery Association, an industry group representing lotteries from 90 countries and five continents.
Stanek, who led the Iowa Lottery from its start in 1985 until his retirement in 2007, was presented with the Guy Simonis Lifetime Achievement Award during the WLA's biennial convention in November in Brisbane, Australia. Just five other lottery leaders from around the world have ever been given the award.
Terry Rich, who was appointed lottery CEO following Stanek's retirement, praised him as a visionary.
"Ed's focus throughout his career was to build the success not only of the Iowa Lottery, but the lottery industry as a whole," Rich said. "Ed Stanek's leadership has been vital to the modern lottery industry and the billions dollars that lotteries generate for worthy causes across the globe."
Stanek, a co-inventor of the Powerball game, is a past president of the North American Association of State and Provincial Lotteries, which represents lotteries in Canada, the United States and Mexico; and the International Association of State Lotteries. He also was a member of the Executive Committee of the International Association of Lotto and Toto Organizations. The latter two organizations merged, becoming the WLA, and Stanek served as executive vice president of the WLA.
Stanek, who has a Ph.D. in physics from Iowa State University, worked in state government for 35 years, focusing on environmental and energy policy and then planning and programming for two different governors before being appointed by Gov. Terry Branstad to lead the lottery in 1985.
Iowa's lottery achieved a number of firsts under Stanek's leadership, including the fastest start-up among U.S. lotteries at that time, and raised more than $1 billion for state causes.
The WLA is based in Basel, Switzerland, and its member lotteries have annual revenues in excess of $180 billion. The WLA introduced the Lifetime Achievement Award in 2000 to recognize outstanding service and commitment to the lottery industry by an individual.