Hang Onto That Ticket! Lottery Players Have Chance To Win Electronics, Cash
Lottery Reminds Players To Use Nonwinning Holiday Tickets As Entries In 'Tech The Halls' Holiday Bonus Promotion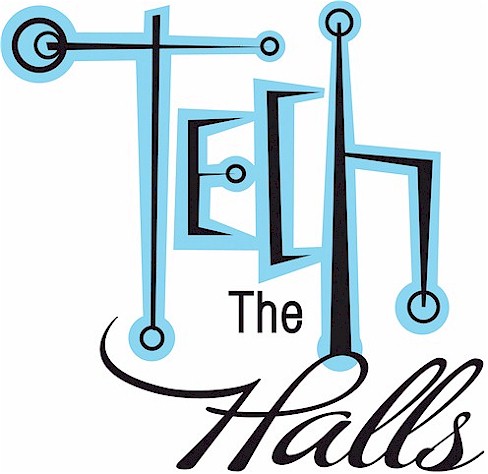 To download image, right click on image, then navigate to 'Save Picture As' to save this file to your computer.
DES MOINES, Iowa - With lottery tickets popular as gifts, the Iowa Lottery is issuing a timely reminder to players to hang onto any of this season's holiday-themed tickets because they could be good for some of the hottest electronics or cash prizes.
"We know that lottery tickets make their way into a lot of stockings and gift envelopes this time of year," Iowa Lottery CEO Terry Rich said Monday. "Now is a perfect time to remind players that our holiday-themed tickets from this season can be used as entries in the current 'Tech The Halls' holiday bonus promotion."
This year's round of "Tech The Halls" began Oct. 4, offering 250 prizes of Sony® electronics along with 25 cash prizes ranging from $500 to $5,000. Players can enter the promotion using nonwinning tickets in the seven holiday-themed instant-scratch games available this season in Iowa. Different levels of prizes are involved for different tickets.
If you don't win an instant prize on your holiday scratch ticket, visit the lottery's website at www.ialottery.com and key in the serial number from the back of your ticket to enter the holiday bonus promotion. Here are the tickets you can enter and the prizes you can win:
$1 Tinsel Town = chance to win one of 50 Sony® Reader Touch Edition™ readers or one of five cash prizes of $500!
$2 Happy Holidays and Reindeer Bingo = chance to win 1 of 50 Sony® Cyber-shot cameras or one of five cash prizes of $1,000!
$3 Stocking Stuffer Tripler = chance to win one of 50 Sony® VAIO® laptops or one of five cash prizes of $1,500!
$5 Holiday Crossword and Silver Bells = chance to win one of 50 Sony® PlayStation® 3 packages or one of five cash prizes of $2,500!
$10 Merry Money = chance to win one of 50 Sony® BRAVIA® 32-inch HDTVs or one of five cash prizes of $5,000!
Players have until noon on Tuesday, Jan. 18, to enter the promotion. The prize drawings will be held on Jan. 20 and the lottery will post the winning entries on its website.
"Folks still have a couple weeks to enter the promotion, so remember to hang onto your tickets and use them as entries," Rich said. "You could win that perfect gift you've always wanted."
A few requirements to keep in mind:
You can only enter the promotion via the lottery's website.
Hand-delivered or mailed entries will not be accepted.
You must use your street address when entering the promotion. Your electronics will be delivered to you if you win, so P.O. Box addresses will not be valid.
You must keep all the tickets you enter, as you'll need to present your signed ticket to the lottery to claim any prize you win.
You can use each ticket only once as an eligible entry.
And, you can enter as many times as you wish, but you can win only one prize per category.
The lottery first ran a Tech The Halls promotion in 2009, and it drew a big response, with a record level of nearly 410,000 entries received. This year's version of the promotion also will set a record because entries had topped 500,000 by late December.