Mega Millions® Jackpot Update

Tonight's Jackpot Raised To Est. $355 Million, 2nd Highest Ever In Game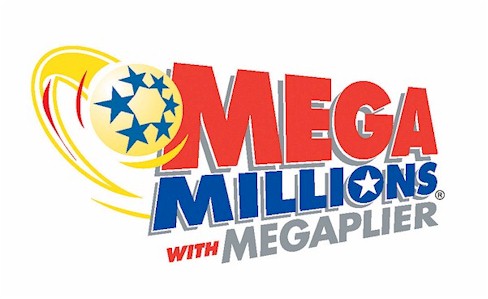 Hear Iowa Lottery Vice President Mary Neubauer discussing the jackpots.

To download image, right click on image, then navigate to 'Save Picture As' to save this file to your computer. To download digital audio files of this story, right click here, then navigate to "Save Target As" to save this file to your computer.
Tonight's Mega Millions Jackpot = Estimated $355 Million
The Mega Millions jackpot for tonight's drawing (Jan. 4) has been raised to an estimated $355 million. It's the second time the jackpot has been increased for the drawing, and strong sales nationwide are behind it all. Tonight's jackpot initially was set at an estimated $290 million, then increased Monday to an estimated $330 million, and now to an estimated $355 million.
Iowa Lottery CEO Terry Rich said strong sales in the game mean the jackpot is likely to be won tonight. "All of the tickets being purchased for tonight's drawing mean that a majority of the number combinations in the game will be played," he said.
The jackpot stands at the second-highest level in the history of the Mega Millions game and is the fourth-largest jackpot ever in a lottery game. The largest lottery prize in the world also was won in Mega Millions. That $390 million prize was split by two tickets from Georgia and New Jersey in the drawing on March 6, 2007.
The current Mega Millions jackpot has been growing for nearly two months. It last was won Nov. 9 in Ohio.
High Sales In Iowa
Here in Iowa, Mega Millions sales are on a record pace. Iowa Lottery players purchased more than $914,000 in Mega Millions tickets last week, compared to the previous weekly high of $518,000, which had been set in April.
Mega Millions sales in Iowa began in January as part of a cross-selling agreement among U.S. lottery directors for the Powerball and Mega Millions games. The January change also gave Iowa players an extra hour to buy their tickets on drawing nights. Iowa Lottery players now can purchase Mega Millions and Powerball® tickets for a particular night"s drawing up until 8:59 p.m. that day. Mega Millions drawings are at 10 p.m. Tuesday and Friday, while Powerball drawings are at 9:59 p.m. Wednesday and Saturday.
Lottery Officials Issue Reminder To Play Responsibly
Iowa Lottery CEO Terry Rich reminds everyone to play responsibly. "As you've probably heard us say before, 'Remember to play with your head not over your head,'" Rich said. "The fun of Mega Millions is that you can do a lot of dreaming for just a few dollars."
General Mega Millions Information
Mega Millions tickets are sold in Iowa, 40 other states and the District of Columbia. Players in the game choose five numbers from a pool of 56 and another number - called the Mega Ball - from a separate pool of 46. Players win the jackpot by matching all six numbers selected in a drawing and can win seven other levels of prizes as well. The Mega Millions jackpot starts at $12 million and grows until someone wins it. Tickets in the game cost $1.
Wait Continues For Iowa's Hot Lotto Winner
The wait continues for the winner or winners of the $16.5 million jackpot-winning Hot Lotto ticket purchased at a Des Moines convenience store for last Wednesday's drawing. Jackpot prizes won in Iowa must be claimed at lottery headquarters in Des Moines.
The lucky Hot Lotto ticket was purchased at Quik Trip, 4801 N.E. 14th St. in Des Moines and matched all six numbers selected in last Wednesday's drawing. The winning numbers that night were: 3-12-16-26-33 and Hot Ball 11.
If the winner or winners have questions before claiming the prize, they are welcome to contact the lottery at (515) 725-7900. Winning tickets in the Hot Lotto game expire one year after the date of the drawing. Iowa Lottery players now have won seven jackpots in Hot Lotto.