We Have Winners: Results Announced In 'Tech The Halls' Holiday Bonus Drawing
Lottery Officials Say Promotion Offering Electronics, Cash Was Again Popular With Players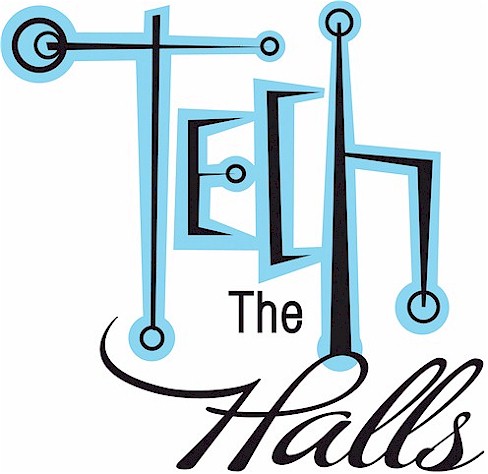 To download image, right click on image, then navigate to 'Save Picture As' to save this file to your computer.
DES MOINES, Iowa - For a second straight year, Iowa Lottery players turned out in droves to enter the lottery's holiday bonus promotion.
On Thursday, the lottery held drawings in its "Tech The Halls" promotion to determine the winners of the electronics and cash prizes offered in the drawing. The original version of the Tech The Halls concept in 2009 had set records for the lottery. More than 405,000 entries were received in that promotion, the most entries the lottery had ever received in a single Web-based promotion since it began offering them in November 2001.
This year's promotion also was a success, with the lottery receiving more than 844,000 entries.
"We've just finished up another successful holiday business season," said Iowa Lottery CEO Terry Rich. "We're glad to see our players were so excited about the Sony® electronics and cash prizes offered in Tech the Halls."
Players entered their nonwinning holiday-themed scratch tickets in the promotion for a chance to win one of 250 Sony® electronics prizes or one of 25 cash prizes ranging from $500 to $5,000. Players can find all of the winning numbers selected in the promotion drawing by going to the Lottery's Web site at www.ialottery.com.
In order to claim a prize, players will need to sign and complete the back of their tickets and submit them, along with a completed claim form, to any of the five Lottery offices. Players can mail their claims to Iowa Lottery Authority, Attn: Promotions Manager, 2323 Grand Ave, Des Moines, Iowa 50312. Claim forms must be received by mail or at a Lottery regional office by 4 p.m. on Feb. 21. The lottery has offices in Council Bluffs, Storm Lake, Mason City, Des Moines and Cedar Rapids.
© 2010 Sony Electronics Inc. All Rights Reserved
® Sony products, marks and logos are registered trademarks of Sony Inc. and are used with permission.