Cedar Rapids Convenience Store Sells $1 Million-Winning Mega Millions® Ticket

Prize Won In Tuesday Drawing, Cedar Rapids Area's Third Recent $1 Million Prize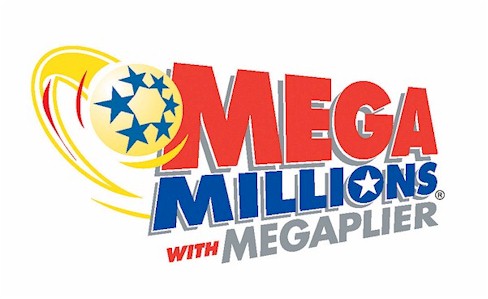 To download image, right click on image, then navigate to 'Save Picture As' to save this file to your computer.
DES MOINES, Iowa - A lottery player who bought a Mega Millions ticket at a Cedar Rapids convenience store won a $1 million prize in Tuesday's drawing. It was the only ticket nationwide that won a $1 million prize.
This is the sixth lottery prize of at least $1 million won in Iowa this year and the third recent $1 million prize won by lottery players in the Cedar Rapids area.
"Iowa is definitely seeing a run of lottery millionaires these days," Iowa Lottery CEO Terry Rich said Wednesday.
The $1 million-winning ticket was sold at Casey's, 3625 Edgewood Road S.W. in Cedar Rapids. The ticket originally matched the first five numbers but missed the Mega Ball to win a $250,000 prize in Tuesday's drawing. But the player who purchased the ticket also added the Megaplier® option to the winning play, which multiplied the prize to $1 million.
If your ticket matches the first five numbers in a Mega Millions drawing and you've added the Megaplier, the prize you'll win is always $1 million, no matter what the Megaplier number is for that drawing.
The winning numbers in Tuesday's $24 million Mega Millions jackpot drawing were: 3-9-11-44-49 and Mega Ball 9. The Megaplier number was 4.
Players can multiply their prizes (except the jackpot) with the Megaplier. The cost is $1 per play. No one won the jackpot in Tuesday's Mega Millions drawing, so it climbs to an estimated $33 million for Friday's drawing.
Powerball and Mega Millions are both lotto games with jackpot prizes that have climbed into the hundreds of millions of dollars. Until recently, the games had been sold by separate groups of lotteries, but many states, including Iowa, began selling tickets in both games in January 2010.
The Cedar Rapids area's other recent $1 million prize winners were Eric Shaffer of Marion, who won a $1 million prize in March with a Powerball ticket he purchased while stopping for a soda and newspaper at a Cedar Rapids convenience store; and Susan and Clyde Hendricks of Marion, who won a $1 million Powerball prize in December 2008 with a ticket they purchased in Swisher while out looking at holiday lights with friends.
Prizes of $1 million must be claimed at Iowa Lottery headquarters in Des Moines. Players can claim prizes from 8 a.m. to 4 p.m. Monday-Friday. If the winner or winners need information before coming forward to claim the prize, they are invited to call the lottery at 515-725-7900.