Third In A Year For Iowa: Ticket Sold In Waterloo Wins $7.5 Million Hot Lotto® Jackpot

Iowa Lottery Players Have Now Won Three Hot Lotto Jackpots Since December 2010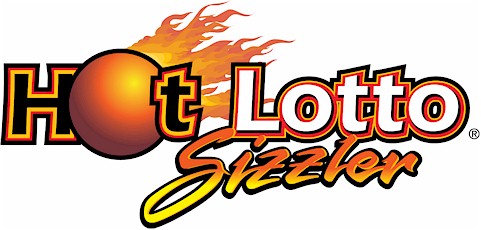 To download image, right click on image, then navigate to 'Save Picture As' to save this file to your computer.
DES MOINES, Iowa - People are going to say there's something in the water here! For the third time in a year, an Iowa Lottery player has won a Hot Lotto jackpot, this time a prize of more than $7.5 million.
The jackpot in Saturday's Hot Lotto drawing was won with a ticket purchased at the Kwik Stop, 4335 Texas St. in Waterloo. That follows a jackpot of more than $9 million won in May in Webster City and a jackpot of more than $16.5 million won in December in Des Moines.
"You never can predict when another big winner will hit, and Iowa is definitely on a roll," Iowa Lottery CEO Terry Rich said. "It's exciting to see all this luck landing in our state."
Iowa Lottery players now have won a total of nine Hot Lotto jackpots.
Cynthia Arshad, a clerk working Sunday at the Kwik Stop, said the store had not yet heard from anyone claiming to be the big winner, but she was excited to hear the news.
"I never thought our store would ever sell a ticket that size," she said. "I can't wait to see who it is!"
The Kwik Stop location will receive a $5,000 bonus from the lottery for selling the jackpot-winning ticket.
The winning numbers in Saturday's $7.54 million Hot Lotto jackpot drawing were: 5-12-16-23-24 and Hot Ball 8. The Waterloo ticket matched all six numbers drawn to win the grand prize.
Rich encouraged the jackpot winner to seek financial or legal advice before claiming the prize, sign the winning ticket and keep it in a secure place until presenting it to the lottery claim the jackpot.
The Waterloo ticket now is the third big-winning ticket that currently is unclaimed in Iowa. Two other big prizes from Des Moines and Ottumwa also are waiting to be claimed.
The Hot Lotto jackpot won in December in Des Moines remains unclaimed and the lottery continues to search for that winner. That winning ticket will expire on Dec. 29 of this year if the prize isn't claimed by then. The ticket was purchased at Quik Trip, 4801 NE 14th St. in Des Moines. It matched all six numbers drawn to win the grand prize of $16.5 million in the Hot Lotto drawing on Dec. 29, 2010, the third-largest jackpot ever offered in the game. The winning numbers that night were: 3-12-16-26-33 and Hot Ball 11.
And in addition to that big prize, a ticket sold in Ottumwa that won a $1 million Powerball® prize in July also remains unclaimed. That ticket originally matched the first five numbers but missed the Powerball to win a $200,000 prize in the July 23 drawing. But the player who purchased the ticket also added the Power Play® option to the winning play, which multiplied the prize to $1 million. If your ticket matches the first five numbers in a Powerball drawing and you've added the Power Play, the prize you'll win is always $1 million, no matter what the Power Play number is for that drawing.
The $1 million-winning ticket was sold at Kum & Go, 1317 E. Mary St. in Ottumwa. The winning numbers in the July 23 Powerball drawing were: 1-7-27-38-48 and Powerball 30.
"Someone - or a group of someones - has legitimately won these prizes and we want them to take home their winnings," Rich said.
All three big prizes must be claimed at lottery headquarters, 2323 Grand Ave. in Des Moines.
If the winners have questions before claiming their prizes, they are welcome to contact the lottery at (515) 725-7900. Winning tickets in the Hot Lotto and Powerball games expire one year from the date of the drawing involved.
The seven Iowa Lottery players who have claimed Hot Lotto jackpots are:
Larry Dawson of Webster City, who won a $9.09 million jackpot in May 2011.
John Hall of Indianola, who won a $19.97 million jackpot in January 2007. It was the largest prize offered in the game to date.
Moses Bittok of West Des Moines, who won a $1.89 million jackpot in September 2005.
Danny Good of Des Moines, who won a $1.65 million jackpot in December 2003.
Todd Brobston of Fort Madison, who won a $1.3 million jackpot in November 2003.
Don Sporrer of Denison, who won a $2.7 million prize in December 2002.
Darlene Becker of Dubuque, who won the first jackpot ever claimed in the game, a $2.6 million prize in the drawing on July 10, 2002.
The Hot Lotto game began in April 2002, offering Powerball-style play but with easier odds. Hot Lotto players choose five numbers from a pool of 39 and another number, called the Hot Ball, from a pool of 19. The Hot Lotto jackpot starts at $1 million and grows until someone wins it. Tickets in the game cost $1. Hot Lotto drawings are held at about 9:40 p.m. on Wednesdays and Saturdays, just before the Powerball drawings. The Hot Lotto jackpot returns to a guaranteed $1 million for Wednesday's drawing.
Hot Lotto tickets are sold in Iowa, 13 other states and the District of Columbia.