Lottery Refreshes Its Players Club To Focus On Player-Requested Drawings
VIP Club Transition Will Occur By July, Players To Have More Chances To Win Prizes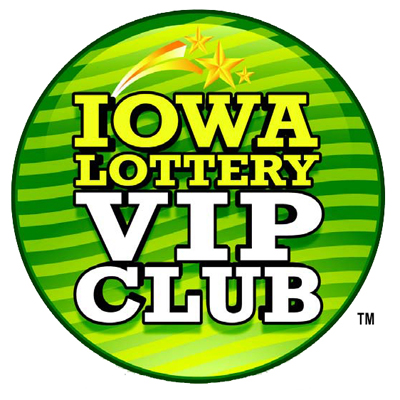 To download image, right click on image, then navigate to 'Save Picture As' to save this file to your computer.
DES MOINES, Iowa - As the Iowa Lottery's players club nears its 20th birthday, the lottery is revamping the program to focus on additional cash prizes and more drawings as requested by its players.
Lottery CEO Terry Rich said Monday that the change was prompted by members of the lottery's free VIP Club, who have indicated they'd like to see even more prize drawings through the club.
"The popularity of those drawings is reflected in the huge numbers we just saw in our 'Winter of Winners' holiday promotion," Rich said. "Players made nearly 8.3 million entries in Winter of Winners, making it the biggest holiday promotion the lottery has ever offered. With our players' requests in mind, we're excited to announce that you will be seeing more prize drawings through the VIP Club."
The lottery is jumping right in with the new "Cash Blowout" promotion that began Monday and features 12 cash prizes from $100 up to $20,000. Through June 30, members of the lottery's VIP Club can use points in their club accounts to enter the Cash Blowout drawings. Each prize level requires an equivalent number of points for entry. For example, it takes 100 points for an entry into the drawing for five prizes of $100 and 1,000 points for an entry into the drawing for a $1,000 prize.
There are corresponding entry point levels for prizes of $2,000, $3,000, $4,000, $5,000, $10,000, and ultimately, 20,000 points for an entry into the drawing for a $20,000 prize.
Players can enter tickets for points in the VIP Club until 11:59 p.m. on Wednesday, May 15. However, they can continue to make Cash Blowout entries until 11:59 p.m. on Sunday, June 30. All unused points in the VIP Club also will expire at that time and the club's Points For Prizes™ store will close.
Cash Blowout prize winners will be selected in drawings on July 2. The complete winners list will be posted on the lottery's website at www.ialottery.com and the lottery also will notify winners individually at the contact information provided in their VIP Club accounts.
The Iowa Lottery has had a players club since 1994 and the program has been updated several times to keep things fresh. The latest revamp came in 2011 when the lottery added a merchandise store to the club and gave players the chance to enter nonwinning scratch tickets for points they could redeem for store merchandise.
"Nearly all of our VIP Club members have entered the prize drawings we've offered through it, and some also have used the points they've accumulated in their accounts to order items from the club's store," Rich said. "Over time, though, more and more VIP Club members have told us they'd prefer to see even more prize drawings through the club."
Rich said that the club will be in transition for the next couple months, with cash prizes being added to it while the club's merchandise store is closed down. He said that the lottery wants its players to eventually be able to enter both lotto and scratch tickets in prize drawings through the club.
"We know that some of our club members have enjoyed the merchandise store," Rich said. "As we move ahead, look for cool stuff like we've had in our store to be given away in drawings, along with cash prizes. And of course, club members will continue to receive exclusive monthly coupons and have the chance to enter special contests."
Return to top↑