Mega Millions® Game Update Coming In October
Game Enhancements To Include Larger, Faster-Growing Jackpots; Better Overall Odds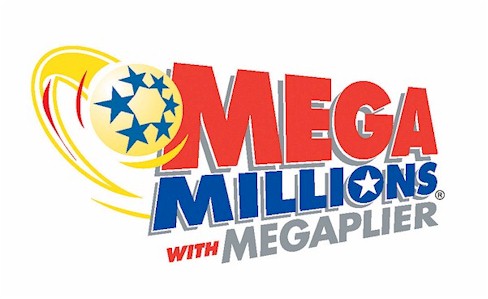 To download image, right click on image, then navigate to 'Save Picture As' to save this file to your computer.
DES MOINES, Iowa - Changes are coming in the Mega Millions® game, and like earlier modifications to the Powerball® game, they'll mean a higher starting jackpot, faster growing jackpots and a $1 million second prize. The price of a Mega Millions ticket will remain unchanged at $1, and while there will be better overall odds of winning any prize, the odds in all nine of the game's prize levels will change, with some growing longer and others decreasing.
"The purpose of these changes is to turn up the excitement level," said Iowa Lottery CEO Terry Rich. "Even larger jackpots are on the way along with a $1 million second prize for matching just the first five numbers. And the price of a Mega Millions ticket will remain at $1.
"These changes will continue to differentiate Powerball and Mega Millions as separate premier big-jackpot games, each with its own features," he said.
Starting with the Mega Millions drawing on Oct. 22, the game's minimum starting jackpot will increase from $12 million to $15 million, and the jackpot will grow by at least $5 million between drawings when no one wins the big prize.
The numbers available to play in Mega Millions will change when the new version of the game begins. Players will choose five balls from a pool of 75 (currently 56) and another number, called the Mega Ball®, from a separate pool of 15 (currently 46). The result will be overall odds of about 1 in 15 to win any prize (currently about 1:40).
Under the new matrix, the odds of hitting the jackpot move to 1 in 259 million (currently 1:175.7 million).
Here are some of the other enhancements that players will see:
The Megaplier, a multiplier option that players can purchase for an additional $1 per play to increase their non-jackpot prizes, will be expanded to include a factor of five (currently four). That means a Mega Millions ticket will be able to win up to $5 million even without matching all six numbers.
The Mega Millions prize structure will change. For example, the game's second prize will increase from $250,000 to $1 million for matching the first five numbers.
Mega Millions Prize Structure effective October 2013
| Match | Base Prize | Odds: 1 in |
| --- | --- | --- |
| 5 + Mega Ball | JACKPOT | 258,890,850 |
| 5 (no Mega Ball) | $1 million | 18,492,204 |
| 4 + Mega Ball | $5,000 | 739,688 |
| 4 (no Mega Ball) | $500 | 52,835 |
| 3 + Mega Ball | $50 | 10,720 |
| 3 (no Mega Ball) | $5 | 766 |
| 2 + Mega Ball | $5 | 473 |
| 1 + Mega Ball | $2 | 56 |
| 0 + Mega Ball | $1 | 21 |
| Overall odds of winning a prize: 1 in 14.7 | | |
Beginning Tuesday, the number of Mega Millions drawings for which players can purchase plays in advance will gradually decrease until the start of the revamped game, then return to the usual 10 drawings in advance once the redesign takes effect.
Powerball and Mega Millions are both premier big-jackpot games with top prizes that have climbed into the hundreds of millions of dollars. In January 2012, the Powerball game also was revamped with new features to give players more value. The $2 Powerball game debuted at that time, offering starting jackpots that doubled to $40 million, more chances to win a prize of at least $1 million cash, and better overall odds of winning any prize. The Powerball jackpot has twice topped the $500 million mark since those changes were made.
Powerball players choose their first five numbers from a pool of 59 and the Powerball from a separate pool of 35 numbers. Powerball drawings are on Wednesdays and Saturdays while the Mega Millions drawings are on Tuesdays and Fridays. Both games are sold by 45 lotteries: 43 states, Washington, D.C., and the U.S. Virgin Islands.
Mega Millions tickets have been sold in Iowa since 2010; Powerball since 1992. The last time the Mega Millions matrix changed was in June 2005.
In addition to Mega Millions and Powerball, the Iowa Lottery sells four other numbers games: Hot Lotto®, Pick 3, Pick 4 and Iowa's $100,000 Cash Game.
Return to top↑