Updated: Mega Millions® Jackpot Hits Estimated $425 Million For Lucky Friday The 13th
And, It's The Fourth Year In A Row For A Big Lottery Jackpot During The Holidays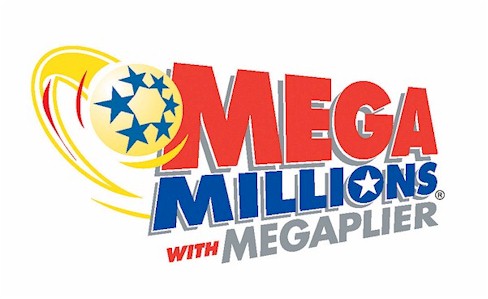 To download image, right click on image, then navigate to 'Save Picture As' to save this file to your computer.
Updated: Mega Millions players in Iowa and across the country are lining up for a chance at Friday's huge jackpot as news of a monster lottery prize mixes with the holiday rush for a fourth year in a row.
With no jackpot winner in Tuesday's drawing, the jackpot for Friday's Mega Millions drawing has grown to an estimated $425 million annuity ($228.2 million cash option). It's the second-largest jackpot in Mega Millions history and No. 5 on the list of the world's largest lottery jackpots.
The Mega Millions jackpot was last won in the drawing on Oct. 1 with a ticket sold in Maryland, so it's been growing for more than two months.
Interesting Calendar Angles For This Jackpot
There are a couple interesting calendar "hooks" for Friday's drawing.
The drawing will occur on Friday, Dec. 13. So, will someone win the big prize that night and up-end the superstition that Friday the 13th is unlucky?
And, this is the fourth year in a row with a big lottery jackpot run during the holidays.
The Mega Millions jackpot grew through the 2010 holiday season until it hit $380 million in the drawing on Jan. 4, 2011, and was split by two tickets in Idaho and Washington.
Mega Million saw another big jackpot run during the 2011 holiday season, with a $206 million jackpot that was won by one ticket in New York in the drawing on Dec. 27, 2011.
And in 2012, the Powerball&3174; jackpot hit $587.5 million in the drawing on Nov. 28, when it was split by two tickets in Arizona and Missouri.
Iowa Winners In Tuesday's Drawing
A total of 37,328 plays purchased in Iowa won prizes ranging from $1 up to $5,000 in Tuesday's Mega Millions drawing. The winning numbers in that night's $344 million jackpot drawing were: 5-12-22-41-65 and Mega Ball 13. The Megaplier was 2.
How Long Do You Have To Buy A Ticket In Iowa?
You can buy tickets here in Iowa for Friday's Mega Millions drawing until 8:59 p.m. that day. If you buy a ticket after that, it will be for an upcoming drawing.
How Do I Play?
The huge jackpot is attracting a lot of first-time players. Here's how to play, if you're just getting in: Mega Millions players choose five numbers from a pool of 75 numbers and another number - the Mega Ball - from a separate pool of 15. Plays cost $1 and you can choose your own numbers or let the terminal generate a play for you by asking for a quick pick or easy pick.
Players who purchase the Megaplier option for an additional $1 per play can increase their winnings (except for the jackpot) by up to five times the amount.
Mega Millions jackpots start at a guaranteed $15 million and grow by at least $5 million between drawings when no one wins the big prize. Drawings are held at 10 p.m. on Tuesdays and Fridays in Atlanta, Ga. The odds of winning the jackpot are about 1 in 259 million.
And If You Win …
The Iowa Lottery offers these reminders to keep your ticket safe, both while you wait for the drawing and afterward:
Sign your ticket. That identifies it as belonging to you. If you win the jackpot, you might want to make a photocopy of it and keep the original in a safe or safe-deposit box. At the very least, keep it somewhere you know it will be protected.
Winning a jackpot of this size would be a life-changing experience. We suggest that our winners contact a lawyer or financial planner who can help them make the right choices for the money. One of your first decisions would be whether to receive the jackpot in 30 annual annuitized payments or in a one-time, lump-sum payment.
If you win, you might want to consider getting an unlisted telephone number.
And finally, after you have collected your winnings, you might want to take a self-imposed, 30-day breather period before spending any of the money. That would provide time for reality to sink in and help you think things through clearly.
Please Play Responsibly
Iowa Lottery CEO Terry Rich predicts high sales in Iowa this week and reminds everyone to play responsibly. "As you've probably heard us say before, 'Play what you can afford,'" Rich said. "The fun of our games is that you can do a lot of dreaming for just a few dollars."
About the Jackpot
Mega Millions jackpot winners can choose to receive their prize as a one-time, lump-sum payment or in 30 annual annuitized payments. If you choose annuity payments over time, each payment would be 5 percent larger than the one before it as a way of keeping up with inflation. The cash option would be one-time, lump-sum payment of $216.4 million before taxes. Here in Iowa, jackpot winners pay 25 percent federal withholding and 5 percent state withholding on their prize.
Mega Millions History
Powerball and Mega Millions are both lotto games with jackpots that have climbed into the hundreds of millions of dollars. But until 2010, the games were sold by separate groups of states. Many lotteries, including Iowa, began offering both games in January 2010. Today, Mega Millions tickets are sold by 45 lotteries: Iowa, 42 other states, the District of Columbia and the U.S. Virgin Islands.