Details Of Tuesday's Mega Millions® Drawing Results In Iowa
Jackpot Is Now No. 2 On List Of World-Record Lotto Prizes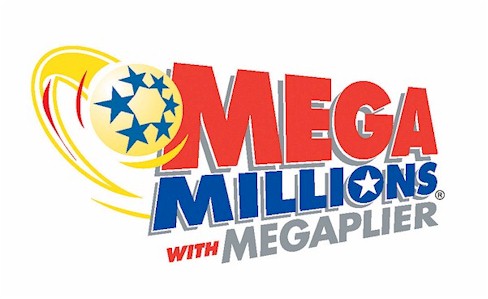 To download image, right click on image, then navigate to 'Save Picture As' to save this file to your computer.
DES MOINES, Iowa - The official results show that nearly 175,000 plays sold in Iowa won prizes in Tuesday's Mega Millions drawing, and the giant jackpot ended up being even higher than the latest estimates ahead of the drawing.
Two tickets purchased in Burlington and Ankeny came within one number of having a share of Tuesday's jackpot and won prizes of $5,000 each. The monster jackpot was split by tickets purchased in California and Georgia.
Here is a look at Tuesday's drawing and its Iowa results:
A total of 174,234 plays purchased by Iowa Lottery players won prizes ranging from $1 up to $5,000. Each ticket that won a $5,000 prize matched four of the first five numbers drawn and the Mega Ball. They were purchased at Burlington Jet Stop South, 901 South St. in Burlington; and Hy-Vee Gas, 414 N. Ankeny Blvd. in Ankeny.
The winning numbers in Tuesday's Mega Millions jackpot drawing were: 8-14-17-20-39 and Mega Ball 7. The Megaplier was 4. Strong sales in Iowa and across the country had pushed the jackpot higher and higher as the drawing approached, and the final calculations lifted the final jackpot number to $648 million annuity ($347.7 cash option). Two tickets nationwide matched all six numbers drawn to split the jackpot. They were purchased at a newsstand in Atlanta, Ga., and a gift shop in San Jose, Calif. The Mega Millions jackpot returns to $15 million annuity ($8 million cash option) for Friday's drawing.
Iowa Lottery players bought nearly $2.9 million in Mega Millions tickets for Tuesday's drawing, including nearly $1.9 million in tickets on Tuesday alone. During Tuesday's busiest stretch from about 5-6 p.m., Mega Millions tickets were selling at an average of about $4,450 per minute in Iowa. However, the average Mega Millions ticket price for the day in Iowa remained just $4. Lottery officials were pleased that Iowans enjoyed playing at a fun level.