Lottery Players Win 310 Prizes Of Cash, Electronics, And Gift Cards In 'Gifts Galore'
Winners Selected Wednesday In Promotion Drawings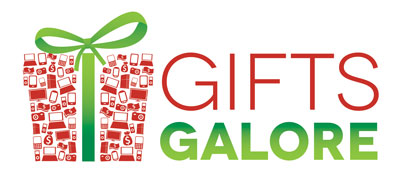 To download image, right click on image, then navigate to 'Save Picture As' to save this file to your computer.
DES MOINES, Iowa - Ten Iowa Lottery players won $10,000 prizes and hundreds of others from across the state won prizes of electronics and gift cards in the Iowa Lottery's latest holiday campaign.
Lottery officials conducted the drawings Wednesday in the "Gifts Galore" promotion, selecting the winners of 310 prizes valued at more than $240,000: 75 gift cards, 75 home theater systems, 75 tablets, 75 televisions and 10 cash prizes of $10,000.
Iowa Lottery players made more than 929,000 entries in the promotion with nonwinning tickets from the nine holiday-themed instant-scratch games that were offered in Iowa over the past few months. Entries were accepted in the promotion from Oct. 2 through noon on Monday.
Here are the winners:
Cash prize of $10,000 (10 winners)
Maygen Brace, Janesville
Gregory Bunce, Windsor Heights
Debra Gross, Holstein
Joy Kramer, La Porte City
Pamela Lara, Altoona
Dave Rider, Parkersburg
Matthew Schultz, Cedar Rapids
Susan Spangler, Waterloo
Donna Studley, Sioux City
Angela Thomas, Des Moines
$400 gift card redeemable at www.sony.com (75 winners)
Lawanda Allen, Davenport
Raymond Ault, Fort Dodge
Bradley Bass, Le Claire
Laura Black, Villisca
Coleen Buum, Armstrong
Lori Cox, Dunlap
Kamala Diederichs, Marshalltown
Sandra Ewing, Indianola
Deb Gile, Hale
Jim Handke, Marion
Deanna Helmick, Estherville
Sharlotte Hiracheta, Duncombe
Curtis Jackson, Des Moines
Rachel Knecht, Nashua
Greg Anderson, Brandon, S.D.
Cindy Austin, Wilton
Brenda Behling, Boone
Karen Bradley, Council Bluffs
Efrain Chavez, Knoxville
Pam Daack, Dubuque
Michael Dolsen, Bondurant
Cheryl Funk, Vinton
Vicky Gordon, Cedar Rapids
Walt Harrington, Stuart
Jasmine Hibdon, Peru
Tonya Hobbs, Bondurant
Gregory Jensen, Milford
Joy Kramer, La Porte City
Tylor Anderson, Leland
Susan Bahls, Guttenberg
Linda Billick, Waterloo
Stacy Bries, Dubuque
Ernie Cole, Waterloo
Henrietta Delarosa, Clermont
Renee Drost, Pella
Everette Funk, Tripoli
Kindra Gudenkauf, Wyoming
Kelly Haynes, Davenport
Peggy Hinners, Arcadia
Sara Hosch, New Vienna
Michelle Kayyali, Altoona
Debra Kurth, Lisbon
Devbra Laveine, West Burlington
Gale Metivier, Altoona
Bob Lemonds, Doon
Mark Montgomery, Greene
Christina McAlpine, Cherokee
Dave Morris, Oelwein
Teresa Nelson, Red Oak
Amy Newton, Mason City
Randy Peterson, Ankeny
Greg Pettiecord, Lincoln
Michael Pierson, Garwin
Colleen Pruett, Council Bluffs
Timothy Rau, Council Bluffs
Vicky Reis, Denison
Kimberly Reynolds, Cedar Rapids
Melissa Richards, Burlington
Jeff Sharp, Carter Lake
Barry E. Shinn, Milford
Shelley Siebel, Davenport
Donna Silker, Peosta
Gerald Skillman, Mount Pleasant
Melvin Sours, Davenport
Teresa Stapes, Des Moines
Tamara Timko, Madrid
April Turner, Waterloo
Robert Wagner, Ventura
Thomas Webb, Keokuk
Connie Welsh, Tama
Joan Wenger, Fairbank
Cora Wessels, Dubuque
Dora Willard, Eagle Grove
Julia Youngblut, Iowa City
Kim Zweibohmer, Ossian

Sony® 3D Blu-ray™ home theater system (75 winners)
Michelle Arp, Dysart
Mary Lou Beaver, Bussey
Dolores Bindell, Davenport
Patricia Bolton, Persia
Kayleen Bomer, Minden
Barb Brandau, Mason City
Kim Brossart, Muscatine
Gene Brown, Keosauqua
Hannah Brown, Davenport
Jessica Castillo, Perry
Jeff Chesnut, Clarksville
Laurie Christian, Cedar Rapids
Jeannette Christofferson, Nichols
Jon Christy, Pella
Ernie Cole, Waterloo
Brenda Cornilsen, Clinton
Cindy Craw, Mason City
Debra Draper, Coralville
Brandy Drey, Ankeny
Kurt Eggerich, Gilmore City
Julia Ehlers, Davenport
Dannielle Eighmey, Evansdale
Gabriel Estrada, Perry
Pam Feller, Maquoketa
Eric Ferrel, Fort Madison
Jodi Freet, Jesup
Corinna Frymoyer, Tipton
Tracie Haines, Wilton
Krystal Hanson, Carter Lake
Linda Heims, Cedar Rapids
Chester Hendrickson, Ely
Kim Hertel, Washington
Kayla Holman, Cedar Falls
Don Hubbartt, Keosauqua
Steve Hugi, Mason City
Sandra Jahnke, Fort Dodge
Donna Janssen, Arnolds Park
Codie Kapaun, Sioux City
Tim Kaufman, Hedrick
Deryl King, Shellsburg
Angela Knudson, Fort Dodge
Diane Laird, Madrid
Theresa Leibold, Ames
Caryl Leiran, Postville
Monte Locey, Clinton
Providencia Lopez, Dubuque
Makinzie Mallette, Davenport
Tammy McBurney, Des Moines
Deb Metz, Riverside
Pauline Needles, Des Moines
Denise Oleary, Ankeny
Dorothy Omann, Humboldt
Laura Paar, Dubuque
Kathy Pettit, Charles City
Leonard Pierce, Ottumwa
Carole Range, Webster City
Richard Rasmussen, Webster City
Amanda Reinart, Davenport
Kyle Reynolds, Cedar Rapids
Liz Rickerllizrickerl, Ames
Susan Rivera, Council Bluffs
Anthony B. Roberson, Galesburg, Ill.
Zachary Robinson, Shenandoah
Jennifer Rooney, Hampton
Debra Sankey, Pomeroy
Kim Shattles, Iowa City
Jenise Sheedy, Sabula
Shirley Stacey, Eldon
Penne Stickel, Grimes
Brian Talbott, Sioux City
Mary Tibboel, Knoxville
Barbara Vaal, Mount Ayr
Gene Vigen, Elkader
Kim Wells, Waterloo
Chad Witte, Des Moines
Sony® 16GB Xperia™ Tablet Z (75 winners)
Dale Adams, Indianola
May Anciaux, Iowa City
Emilee Anderson, Glenwood
Tylor Anderson, Leland
Marsha Ashby, Davenport
Ann Bettesworth, Charles City
Marie Bonnstetter, West Bend
Archie Brooks, Des Moines
Cindy Brown, Ottumwa
Linda Burns, Council Bluffs
Michael Busch, Long Grove
Shaunda Campbell, Burlington
Joel Caughron, Waterloo
Stephanie Cecil, Columbus Junction
Sharon Chamberlin, Waterloo
Stephen Christensen, Des Moines
Jon Christy, Pella
Tracy Cole, Cedar Rapids
Katrina Copeland, Clinton
Lori Craun, Marshalltown
Ronald Cunningham, Des Moines
Connie Dempsey, Hazleton
Jena Edge, Hazel Green, Wis.
Stacey Elam, Central City
Doug Elbert, Fort Dodge
Paul Engstrom, Knoxville
Tanisha Fields, Sioux City
Trina Fitts, Earlham
Kristine Franksain, Boone
Kim Gatlin, Ottumwa
Kathy Hall, Mediapolis
Darlys Hampton, Cedar Rapids
Jennifer Handling, Ottumwa
Vince Hanson, Iowa Falls
Judith Henry, Waterloo
Kristin Hodge, Sioux City
Aaron Holmgren, Iowa City
Linda Hunter, Eagle Grove
Aaron James, Ankeny
Brian Jennings, Onawa
Julia Johnston, West Burlington
Alyse Jones, Ankeny
Amy Jurisic, Dubuque
Barbara Kemp, Delmar
Jordyn Ketchum, Urbandale
Rhonda Kizer, Grinnell
Theresa Leibold, Ames
Jonathan Lemmer, Anamosa
Barb Lincoln, Perry
Mark Lincoln, Perry
Belen Marquez, Muscatine
Tina Martsching, Knoxville
Janet Marvin, Mason City
Glenda Masek, Cedar Rapids
Bobbie McLane, Palo
Lowan Murray, North Liberty
Katherine Nesteby, Dubuque
Robert Padgett, Des Moines
Timothy Rau, Council Bluffs
Jessica Reilly, Cedar Rapids
Mary Rentschler, Elkader
Bob Seddon, Albia
Patti Shaffer, Gilbertville
Evelyn Slonczewski, Mason City
Angela Svoboda, Cedar Rapids
Alice Tomasulo, Belmond
Trachelle Traywick, Waterloo
Bonnie Van Lenning, Spirit Lake
David Walser, Durango
Robert Watts, Sioux City
Mike Weigel, New Hampton
David Whitlow, Council Bluffs
Bonnie Williams, Eddyville
Grace Williams, Chillicothe
Jean Wunsch, West Des Moines
Sony® 40-inch LED HDTV (75 winners)
Janine Bakken, Webster City
Steven Bates, Anamosa
Dawn Bell, Albia
Melissa Blum, Manawa
Rita Burnight, Smithland
Rick Caldwell, Urbandale
Marcia Carroll, Marble Rock
Michelle Cervene, Fort Dodge
Deborah Clair, Colo
Jamie Cook, Des Moines
Jennifer Crewe, Des Moines
Teri Cronan, Waterloo
Pam Daack, Dubuque
Wendee Day, West Des Moines
Kara Devore, Dow City
Randal Dirks, Anamosa
Faye Dudley, Cedar Rapids
Leslie Echevarria, Fort Dodge
James Elliott, Cedar City
Connie Giefing, Grant
Brian Gotschall, Correctionville
Heather Green, Clarksville
David Grzegorczyk, Sioux City
Tracie Haines, Wilton
Julie Harper, Ottumwa
Chantal Healey, Moorland
Holly Hoelzen, Cedar Rapids
Steve Hoftender, Davenport
Shirley Holm, Sigourney
Kara Isenhower, Eldora
Donna Janssen, Arnolds Park
Dean Johnson, Adair
Sheila Johnson, Camanche
Holmes Kim, Harcourt
Jeff Krone, Sioux City
Diane Laird, Madrid
Tatum Lange, Harlan
Michele Legate, Marion
Mary Linder, Reinbeck
William Mayhew, Sioux Falls, S.D.
Pamela Michulka, Cedar Rapids
Clifford Mishler, Cedar Falls
Derek Muller, Davenport
Lori Nelson, Grinnell
Gary Newell, Oxford
Tina Nichols, Winfield
Alex Nielsen, Waterloo
Rose Nissen, Clinton
Barbara Norris, Ames
Crystal Odom, Glenwood
Marty Ouverson, Ankeny
Robert Padgett, Des Moines
Shey Pals, Mason City
David Paulson, Mason City
Steve Pelz, Manson
Ron Peters, Des Moines
Chester W. Price, Ryan
Devi Ray, Ida Grove
Kyle Reynolds, Cedar Rapids
Johnny Roden, Clinton
James Rogers, Iowa City
Jennifer K. Schiltz, Jefferson
Ann Seuferer, West Des Moines
Gloria Smith, Knoxville
Tammy Spautz, Dubuque
Anthony Stanger, Davenport
Anna Strahan, Cedar Rapids
Amber Stuart, Eddyville
Tammy Thomas, Marion
Dennis Torgeson, Mason City
Tanica Washington, Waterloo
Joanna Welter, Des Moines
Lisa Williford, Oelwein
Susan Winey, Council Bluffs
Heather Worth, Urbandale
®Sony products, marks and logos are registered trademarks of Sony Inc. and are used with permission.
Copyright ®2013 Sony Electronics Inc. All Rights Reserved.
Return to top↑